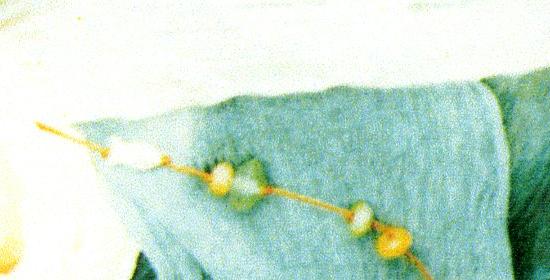 Maintenance Monitoring System
We provide maintenance services for "MonPack", a server and network monitoring system that we used to sell.
Infrastructure development
We construct and operate the infrastructure that forms the foundation of corporate information systems.
Our staff, who have experienced many data centers since the dawn of data centers, provide total support from planning, requirements definition, equipment selection, construction, installation, and operation.
From commercial equipment used in major data centers, to large-scale appliance virtualization systems, to open source software centered on Linux, we provide the optimal system to achieve your business goals. We realize the optimal system to achieve business goals.
We can flexibly respond to the type of work that best suits your business model, environment, and scale, from resident work at a customer-designated location to contracted construction, remote work, and spot contracts for emergencies only. We can provide a wide range of services.
Small System Development
Skyhobbit provides system development services for customers who have ideas about how to do such things with existing systems, or how to add such functions to existing open source software.
Skyhobbit develops a wide variety of systems, including Web+DB systems, iPhone applications, iPad applications, Android applications, and applications for Windows, Mac, and Linux.
Open source software is available to the public, but once the source code is edited, we hear that people are worried about future version upgrades and cannot modify it. Skyhobbit provides a technical solution to these concerns by developing system extensions and patches for existing systems.
We also provide support for products that are no longer officially supported, such as Adobe Flash.
Depending on your requirements, we can also work with Microsoft commercial software and develop without being bound by open source.
We are also developing computer Go software as a subject of AI research.
Let's make the most of your computer system by working with Skyhobbit?
Trading
Japan's computer products are among the best in the world in terms of quality. In particular, Japan is at the forefront in the field of computer games, which are popular in both the East and the West.
However, it is not easy for foreigners living abroad to purchase valuable Japanese computer-related products beyond the barriers of language and distance, even in this day and age of the Internet. Skyhobbit will be a bridge between people and valuable products by keeps an eye on market trends, Japanese online shopping sites, Yahoo! Auction, Mercari, and sometimes visiting computer stores in Akihabara and other places directly.
Skyhobbit will contribute to the improvement of technology and culture in Japan and the world by carefully selecting and quickly exporting Japanese computer products that are in demand around the world.
Writing
Lecture